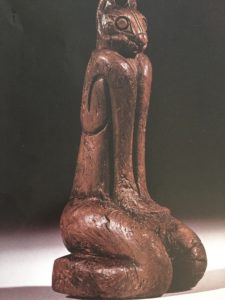 The Cat is Back
Marco Island biggest celebrity is returning back to her roots on January 26th with a big celebration from 9:00am – 4:00pm at the Marco Island  Museum.  Thanks to the efforts of the Historical Society on the island, our little princess will be celebrated in a big way after raising 4.5 million to build the museum and install a three jewel cases display windows to house her and several other artifacts from the Cushing Expedition dating back to 1896. 
The Marco Cat is one of the most important finds in Florida History.  For the first time we discovered evidence of Pre-Columbia native American Heritage.  Assumptions regarding the Calusa Indians were now fact.  The Calusa were no longer the simple hunter and gatherers, the were artisans and warriors with sophistication compared to civilizations in Egypt.
Marco Mystery and History gives you and up close and personal side of the cat when it was discovered on the property of our founder W.D. Collier.  The museum and the beautiful murals on the outside of the building introduces you to the history and the early settlers of the island.  The cat is mystifying and life for the early pioneers…well let's just say have tales of their own to tell.
The cat will be here for two years and the tour is seasonal between the months of October – April.
Cheers!  Martha Horror